A final event for dissemination of the results of the Family Circle project was held on December 14, 2021 at the Grammy Hotel in Sofia, during which the intellectual outputs developed within the project were presented.
The conference was organized by the European Centre for Quality Ltd. The event was attended by 30 guests (29 nationals and 1 foreign guest from the Republic of North Macedonia), including teachers and adult educators, young people, school teachers, representatives of training and career centres.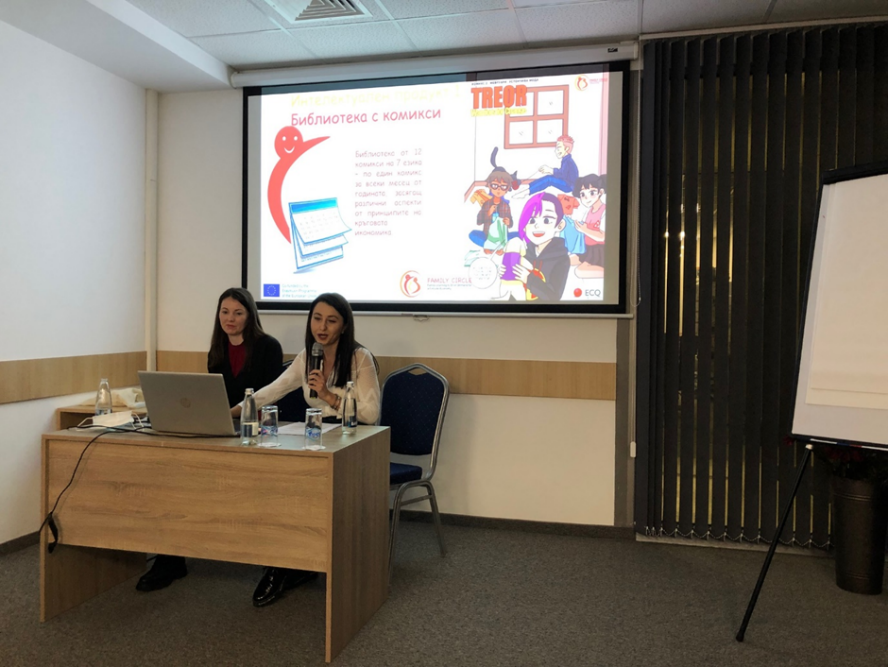 The event opened with a presentation on the Erasmus + program and business and education opportunities. Afterwards, the ECQ team presented the Family Circle project idea, project consortium and intellectual outputs. The presentation was aimed to explore the approach, methodology and final results of the Family Circle project and explain the nature of the WebQuests area and how they can be used as a teaching method. A workshop with the platform was held during which participants were engaged in solving small challenges from some of the webquests and upon each solved challenge, they received a small promotional award.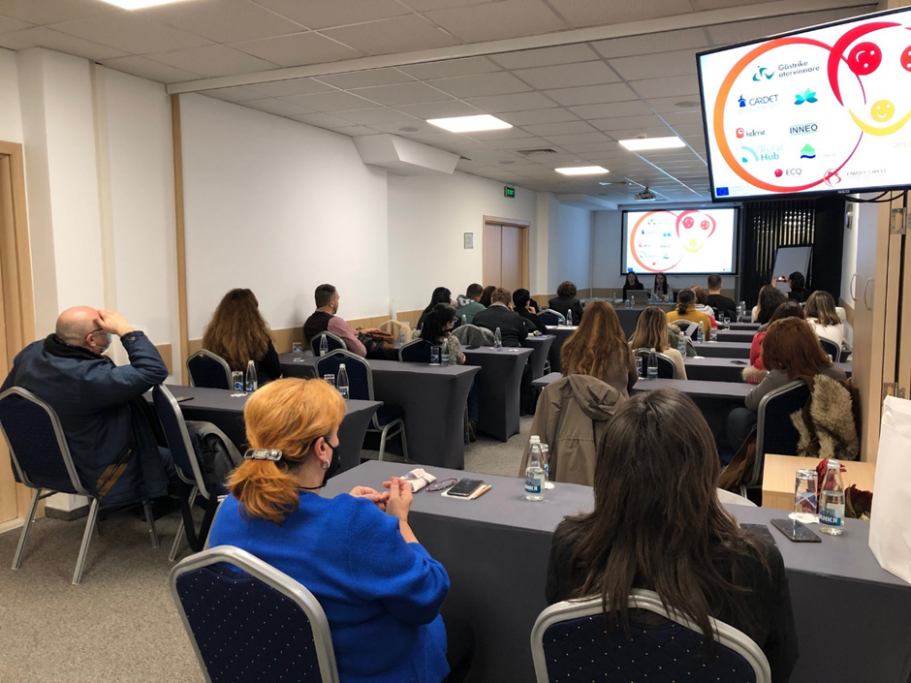 The last surprise of the conference was a quiz on the Erasmus + program and included 7 questions of curious and not so well-known facts about the program, such as which is the most visited Erasmus country, approximately how many babies are born in pairs, met on an exchange on the program, as well as logical tasks. The quiz created great joy among the audience and the participants, and for the fastest respondents there was a prize – a voucher for a book of your choice.